For each discounted ticket, a proof must be presented at the box office (membership card, membership number or customer card). That is not necessary for orders with an online discount code. For group collections, all proof must be available.
Commenti
FSK-Hinweis: Das Programm der International OCEAN FILM TOUR Volume 6 wurde von der FSK ab 6 Jahren freigegeben.
Hinweis: In der Meistersingerhalle herrscht auch dieses Jahr aufgrund städtischer Auflagen weiterhin eine Pflicht zur kostenpflichtige Garderoben- & Taschenabgabe. Bitte beachtet dies bei der Veranstaltung und plant entsprechend etwas mehr Zeit beim Einlass ein.
Luogo della proiezione
Meistersingerhalle - Großer Saal
Münchener Str. 21
90478 Nürnberg
Germania
Arrivo con GoogleMaps

+49 911 231 80 00
www.nuernberg.de/internet/m...

Accesso: 19:30

I nostri Partner / prevendite qui
Action Sport Nürnberg
Allersbergerstr. 36
90461 Nürnberg
Germania
Arrivo con GoogleMaps

+49 911 327452
www.action-sport-nuern...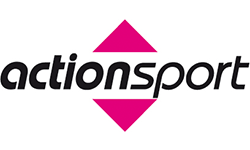 Planet Sports Nürnberg
Breite Gasse 65
90402 Nürnberg
Germania
Arrivo con GoogleMaps

+49 911/99289977
www.planet-sports.de